This Friday, February 25, Johnny Marr is about to release his fourth studio album as a solo artist. Title Fever Dreams Pts 1-4 this expansive and sonically adventurous 16-track work came to fruition during the pandemic, though some of the initial ideas were seeded just before.
"It was time for me to make a new record and I started it just before the pandemic," Marr reveals, "but I didn't know I would quit to do the James Bond movie. [No Time to Die.]
"It happened before the confinement. A few days after the Bond movie music ended, we went into lockdown, so I continued to write my record.
Having just completed his latest collaboration with score composer Hans Zimmer, Marr was on a creative streak and picked up where he left off. Within the confines of his recording studio in a converted Victorian-era factory in Manchester, England, Marr spent most of his time alone in broad daylight, as seen on the cover of Fever Dreams Pts 1-4.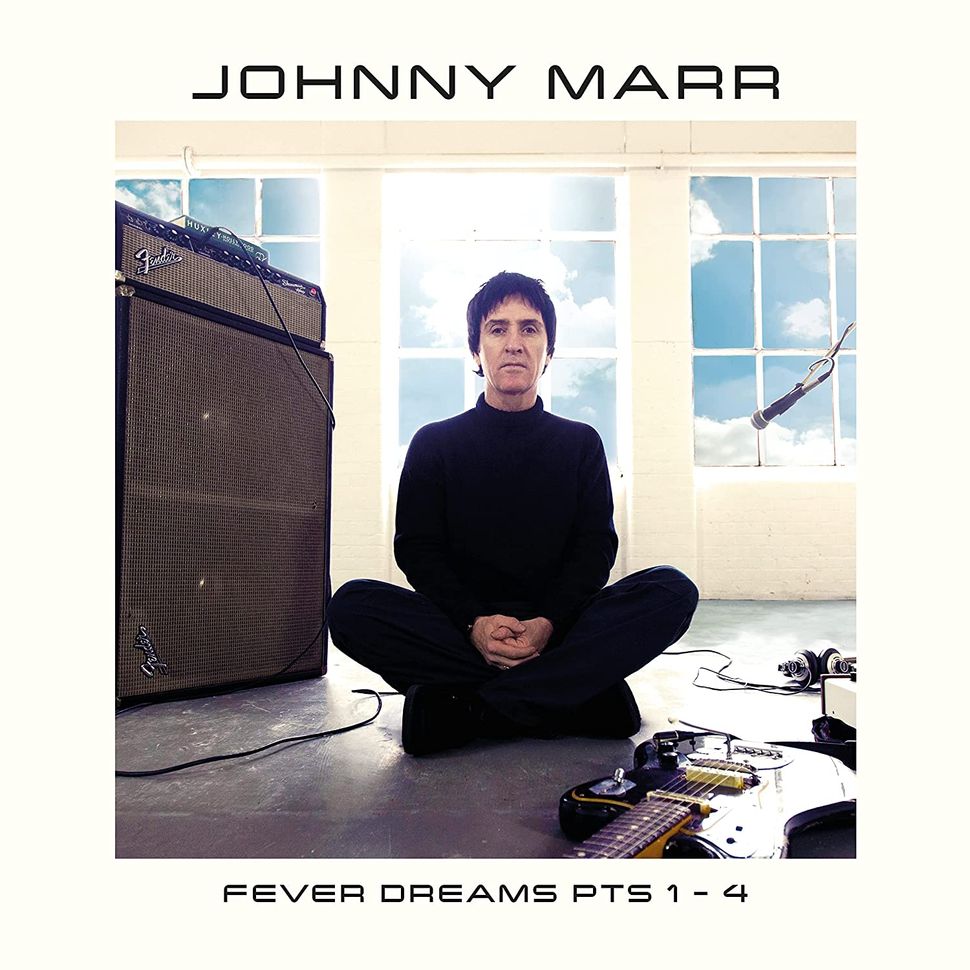 "I had pretty much mapped out the first part of the record, so I just had that expanse of time and space to do it," he continues.
"I already had most of the first song – 'Spirit Power and Soul' – and I had written 'Receiver' while I was on the set of the Bond movie. And I had the lyrics to "Lightning People" and a track from "Hideaway Girl."
"The very first song on the album – 'Spirit Power and Soul' – is, at first glance, a complete, upbeat electric banger. But if you stripped out the guitar riff, much of that song's signature would be missing. And I think it's pretty much the same for every song on the album. There's a signature riff that comes in somewhere.
Pre-order Fever Dreams Pts 1-4 by Johnny Marr here.